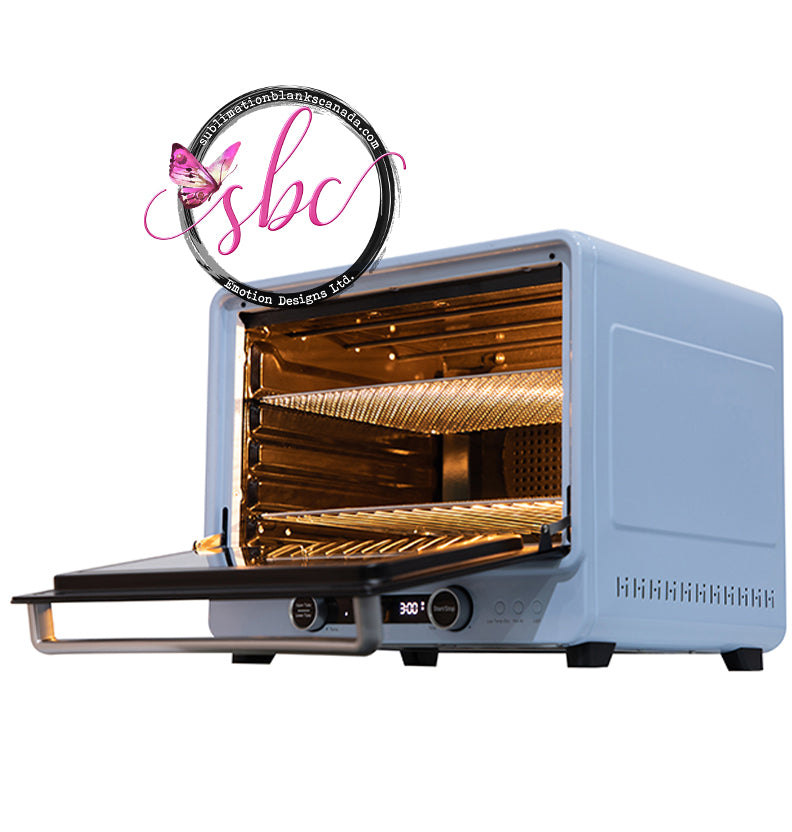 iSMART SUBLIMATION OVEN
Our iSmart sublimation oven is compact and is perfect for sublimation. Its large inside cavity allows you to sublimate up to six 11oz mugs at a time with even heat.
It comes with two trays to place items on inside the oven and also makes for easy removal of items once they are sublimated. 
This oven is perfect for sublimating a variety of different items including, ceramic, stainless bottles, aluminum bottles, dog bowls, and delicate flat items.
CLICK FOR FULL DETAILS